Tree Planting – 17.11.2019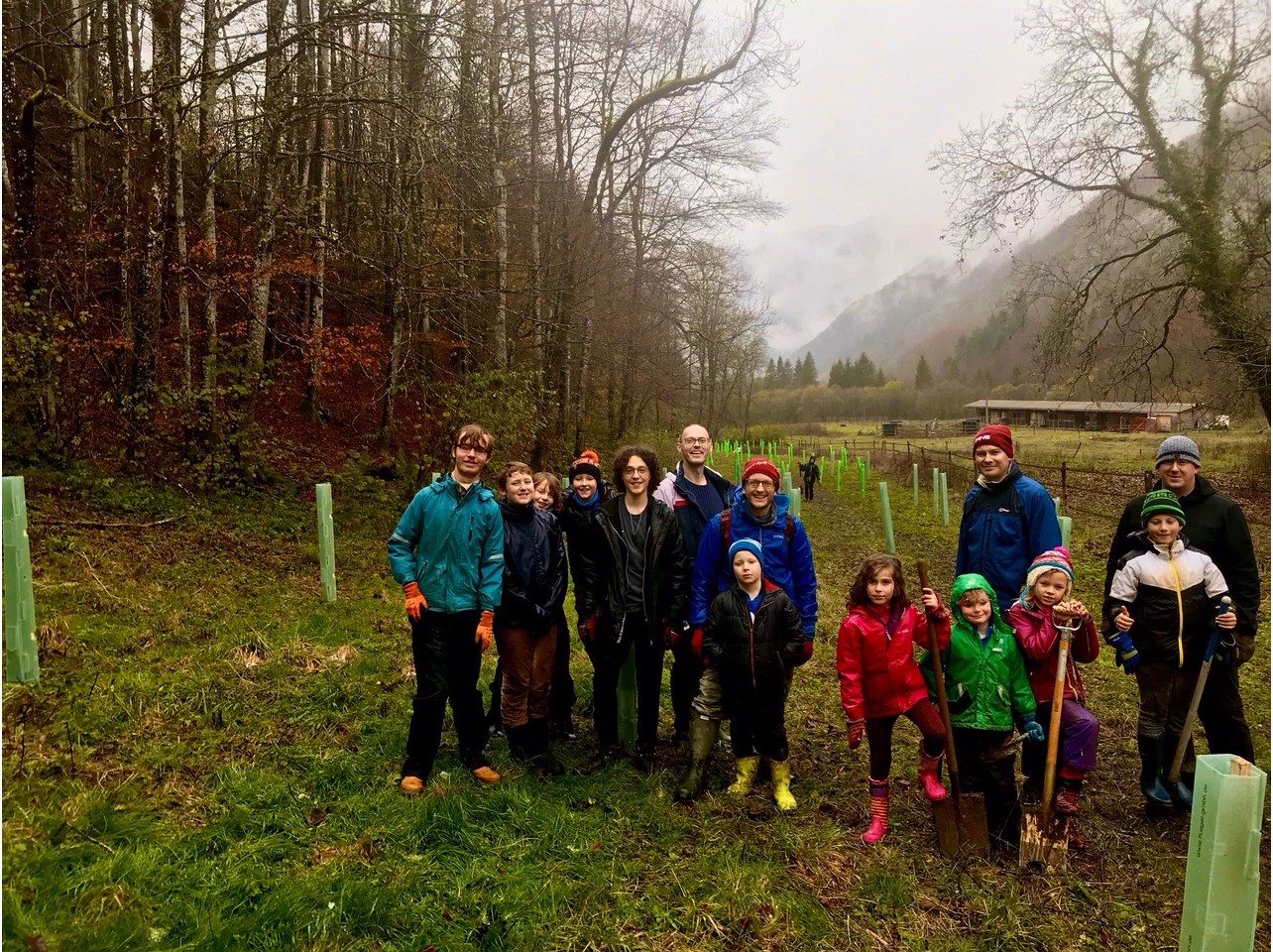 On Sunday 17th November 2019, Troop 77 and Cubs from Pack 130 were involved in a joint Sustainability Project. The goal (which was the idea of Benjamin and Christer Malmberg) was to plant trees to combat Climate Change!
We arrived at Christer's plot of land at Chézery-Forens in the Jura mountains at approximately 10am, and split up in groups of two. We took buckets of tree saplings, spades and tree protections, (so the young trees would stay safe from wild animals as well as the weather) and Scouts, parents and Scouters got planting!
During the morning, some more Scouts came, including Cub Scouts and parents from Pack 130. During the rest of the morning, we were planting lots and lots of trees. Afterwards, we settled down to a well-deserved lunch inside Christer's house with very welcome hot soup prepared by the Cooking merit badge Scouts.
After lunch, we continued planting, and managed to plant all the way to the limit of the space chosen, having planted a total of 430 trees!
Well done to the Scouts and the Cub Scouts who joined this project. Everyone gave their best!
Sébastien Burgess, Troop 77 Historian
01/12/19