Cub Scouts Pinewood Derby – 09.11.2019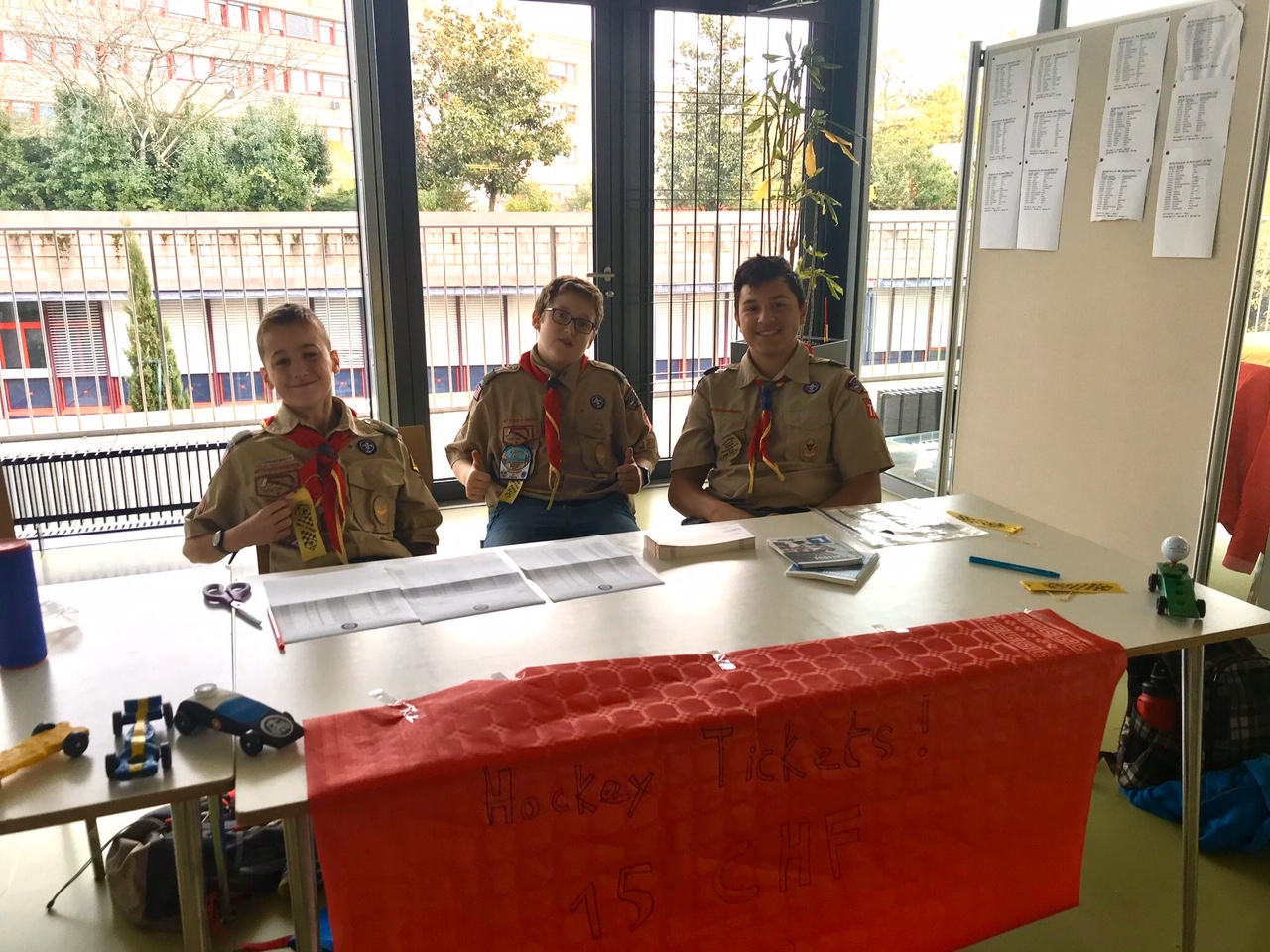 On Saturday the 9th of November, Pack 130 had their annual Pinewood Derby, where Cub Scouts have to design and build wooden cars, and race them.
Four Boy Scouts from T77 and two from T130 attended. We sold ice hockey tickets to the families, and we sold more than half of the 100 tickets given to us to sell! We had built up quite an appetite, and were very grateful that volunteers got a free lunch!
It was a fun experience, and good to help the Cubs out. It was also a great opportunity to introduce the Cubs and parents to members of the two Geneva Scout Troops as well as to obtain service hours for those needing them.
Well done T77 Scouts…"a Scout is helpful".
By Sébastien Burgess,
Troop 77 Historian
14.11.19