Vesenaz Campout – 15-16 May 2021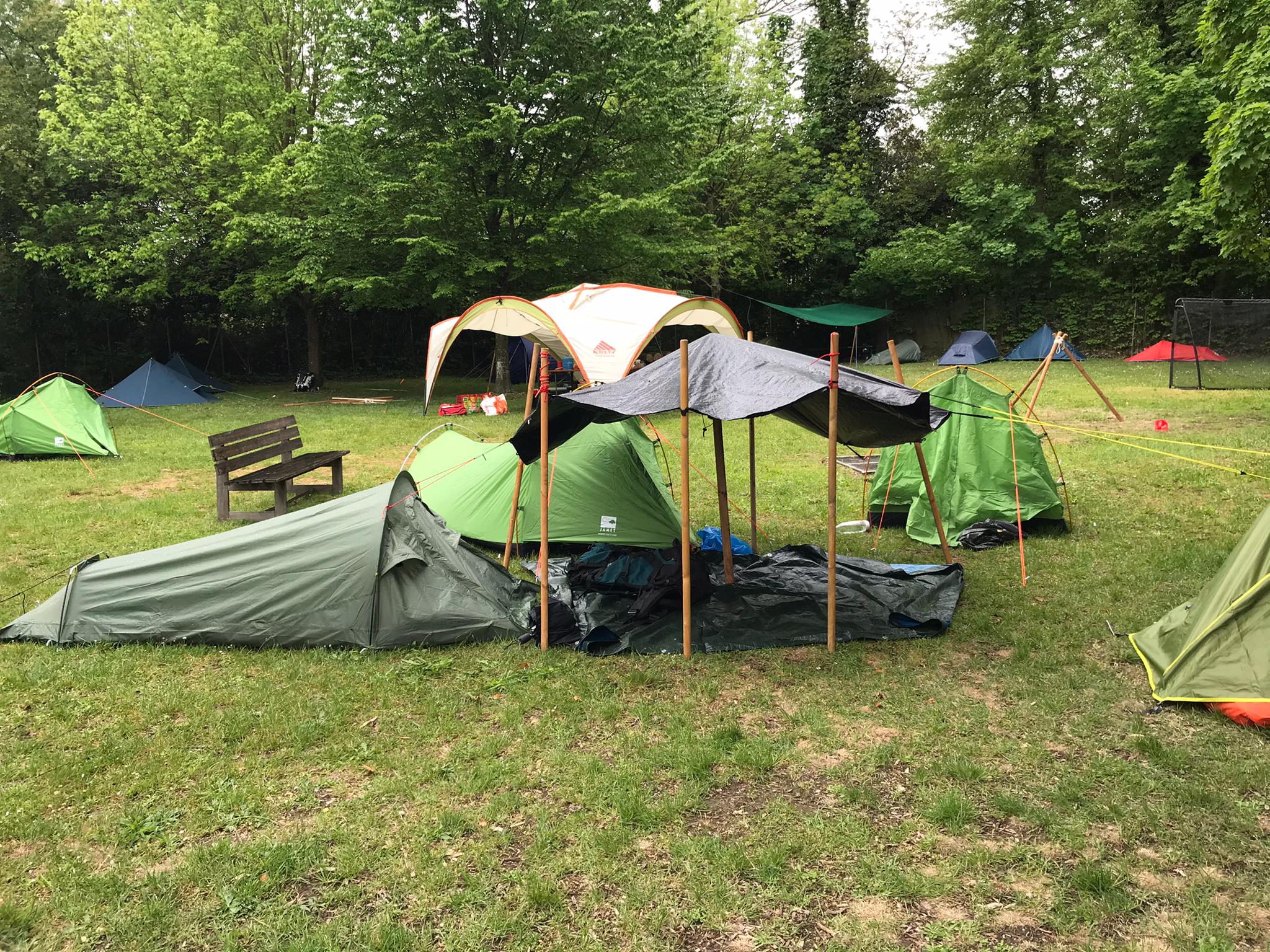 We first met at CDL early on Saturday morning, from where we made our own way in patrols to the Vesenaz campsite on the other side of the lake. We set up the campsite with some of the troop's new tents.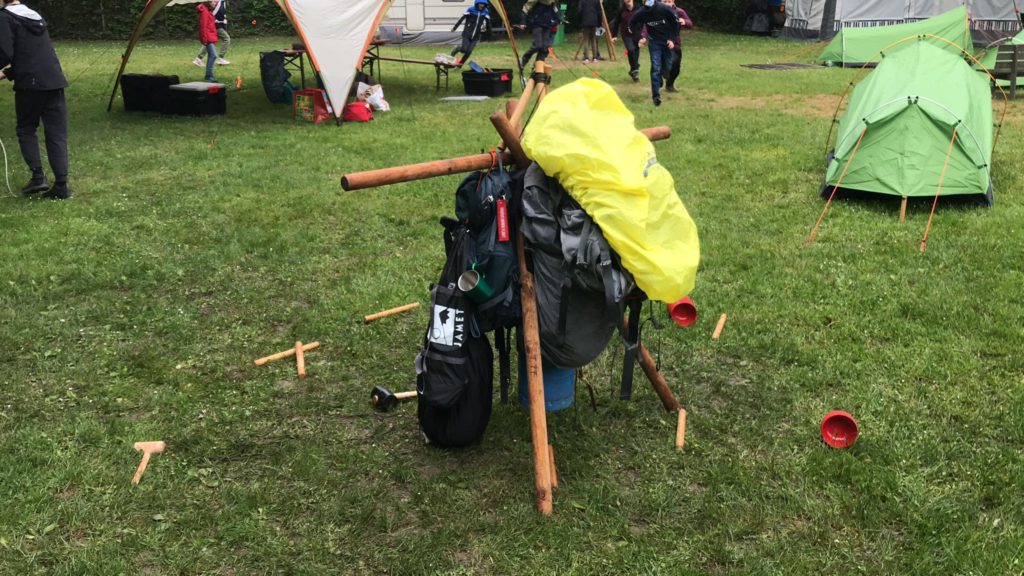 The first thing we did after putting up our tents was a challenge where patrols used pioneering poles to try and create a structure that could hold the most weight. After this we learnt the Jerusalema dance and had a great campfire with marshmallows and skits before heading to bed at 9:30pm.
On Sunday morning, we cleaned up the campsite and made our way back to Gare Cornavin to head home.
Despite the rain and having to change some of our programme, we managed to have lots of fun and do some advancement. It was the first campout for some new scouts.