Thanksgiving Hike – 29 November 2020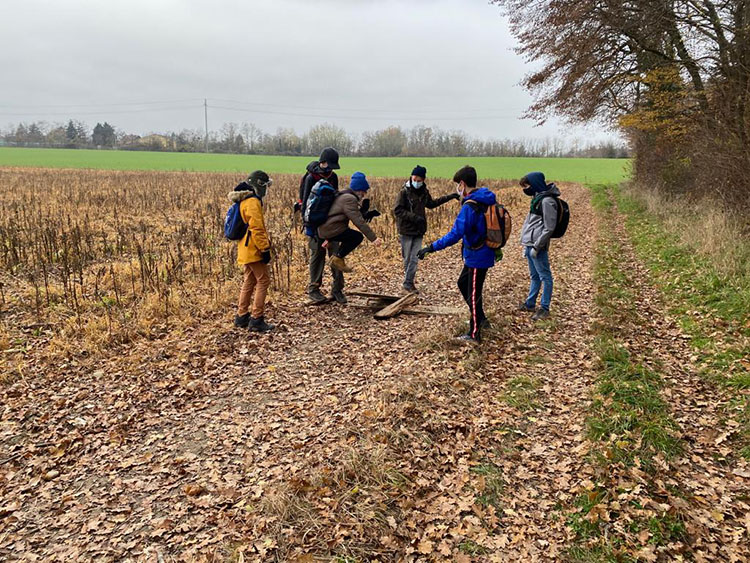 Three groups led by senior scouts converged on Versoix Forest from three different starting points in Switzerland and France. Adults hiked separately to respect health measures.
The groups also worked on advancement. Activities ended with Secret Santa gifts, distributed by a man with a fake beard, who looked suspiciously like our Scoutmaster.  The groups then hiked back to their starting points.