Chocolate Box Distribution – 12 December 2020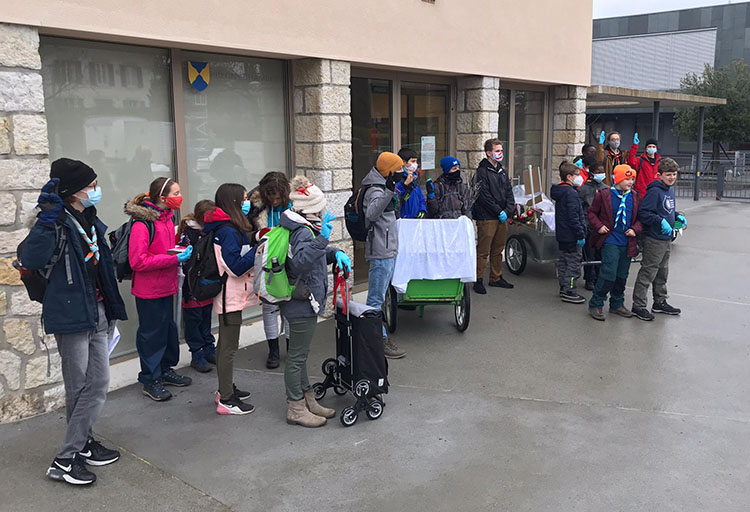 Scouts distributed about 400 boxes of chocolates to elderly residents in the commune of Chambésy.
The initiative was a great feat of organisation and involved pulling carts of chocolate boxes through the streets to reach all the addresses.
The scouts worked in patrols, following set routes worked out with the help of the communal authorities.
This service was much appreciated by the recipients who were not able to attend their annual Xmas party this year because of COVID restrictions.