Geocaching Merit Badge – 25 October 2020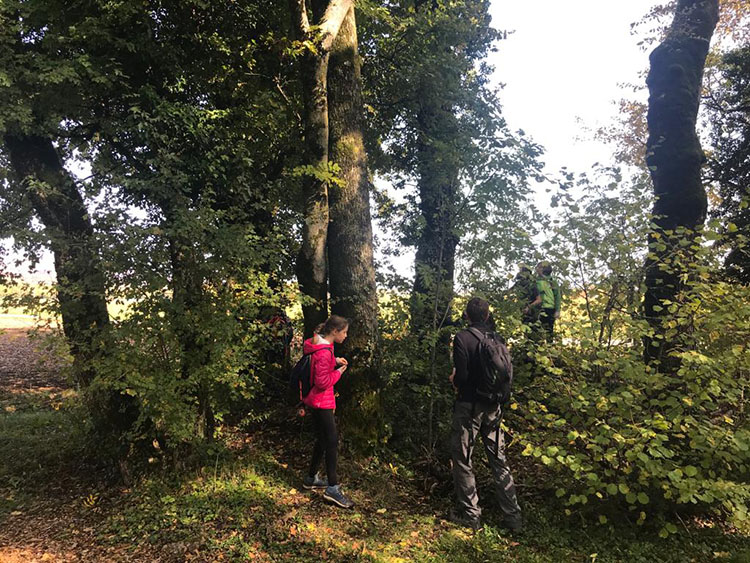 Scouts met in the village of La Rippe in the Canton of Vaud for a day of geocaching in the surrounding countryside. To observe COVID regulations, we split into two groups and set off in opposite directions around the course, using GPS to track down hidden containers known as geocaches. Scouts learnt about the history of geocaching, how to use GPS, how to find and hide your own caches and what rules to observe when you are looking for them.
The day was followed by a Zoom session a few weeks later to discuss progress towards the Geocaching Merit Badge. Some Scouts have already started to hide their own caches and others have been keeping in contact on a WhatsApp Group to share their experiences.