Versoix Forest Hike and Clean Up Day – 4 Oct 2020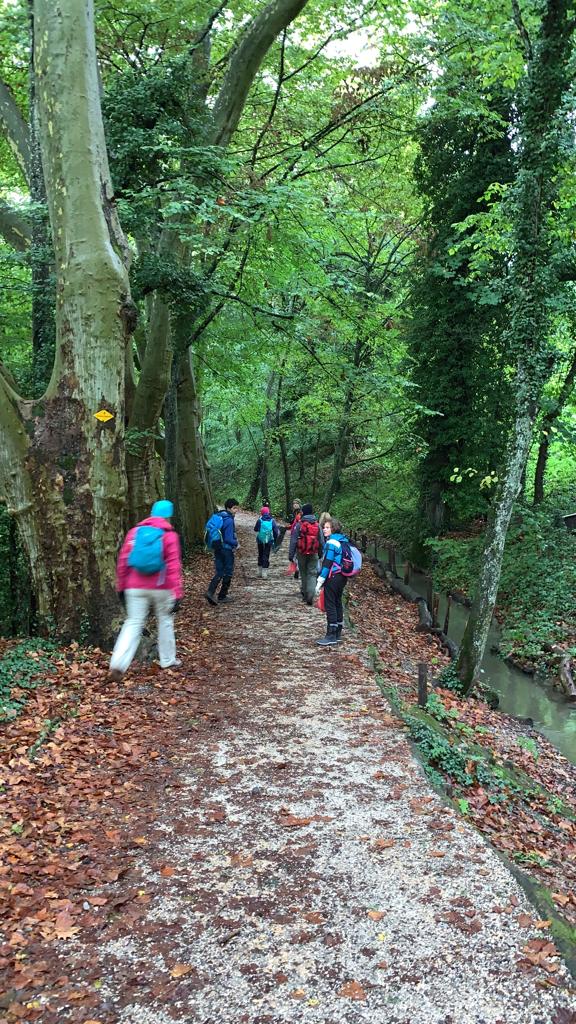 Great hike and clean-up day T77G+B. The Troop collected 2 full black bags of rubbish (not to mention a tyre and a new mascot, Bricky McBrickface)! Well done all and especially to our new girl and boy Scouts👍
We all met at the car park at CDL at 10:00 o'clock to hand out the gear we needed for the day – gloves, bin bags and pincers.
We divided into two groups, one group did a longer hike and the other group did a shorter walk, starting at another point in the woods. All the scouts picked up rubbish along the way. We shared the different jobs – bin carrier (the person that carries the bin bag), the rubbish picker (the people who pick up the rubbish) and the trash searcher (the people that look out for rubbish).
The two groups met up midway to check-in on progress and then we headed off again on different paths to clean up as much of the forest as we could. Eventually we all met up at the lunch spot and enjoyed eating our packed lunch and making hot chocolate.
After lunch there were some activities: knots, the Firemn'chit, the Totin'chip and first aid training.
After the activities, the two groups spilt up again: the long hike group cleaned up the lunch area and the shorter hike group walked back to CDL. Then, the scouts in the long hike group and some parents drove to CDL to all gather up by around 4:15pm to head home.