Base Camp/Wilderness Survival Weekend – 9-10 October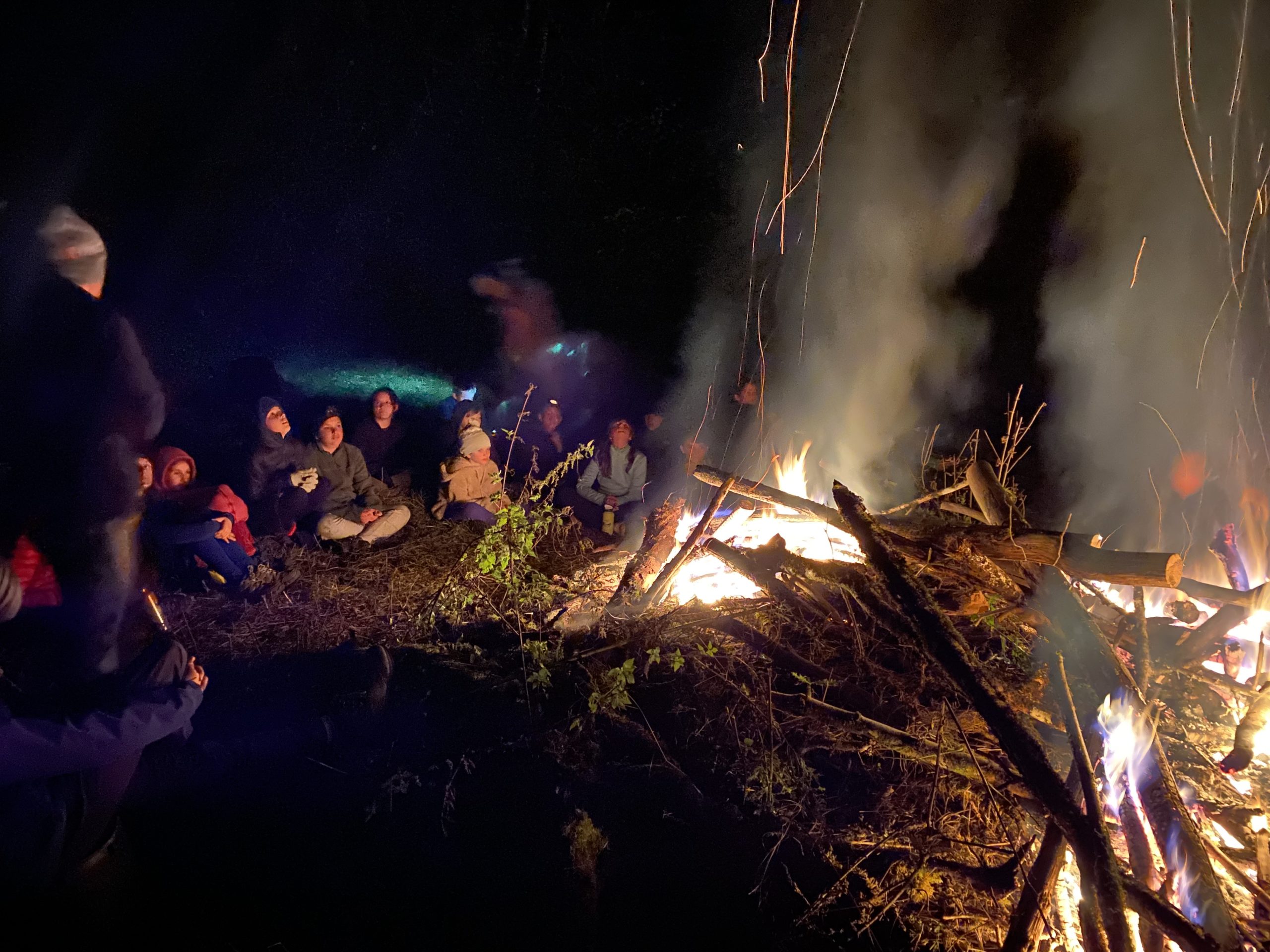 This campout had two purposes – to get our new scouts up to scratch with a range of basic skills from setting up a campsite to preparing a fire and learning to cook together while giving older and more experienced scouts survival training skills for emergencies.
We were based on private land in the heart of France's Jura region. From our meeting point at Lelex, all scouts hiked to the campsite before splitting into the two groups.
The older scouts built shelters from branches, leaves and moss, learnt different methods to light a fire including a bow drill and on a Sunday hike discovered edible plants along their trail as well as learning about signalling and emergency first aid techniques
Despite night temperatures hovering just above zero, the survivalists all survived the night.
Those sleeping under canvas worked on orienteering, pioneering and other advancement as well as earning service hours, clearing and caring for trees which the Troop planted last year.
The whole troop assembled for a spectacular campfire on Saturday night as well as a service and troop wrap-up on Sunday.