Winter Survival Weekend, Refuge de Solalex – 6-7 February 2021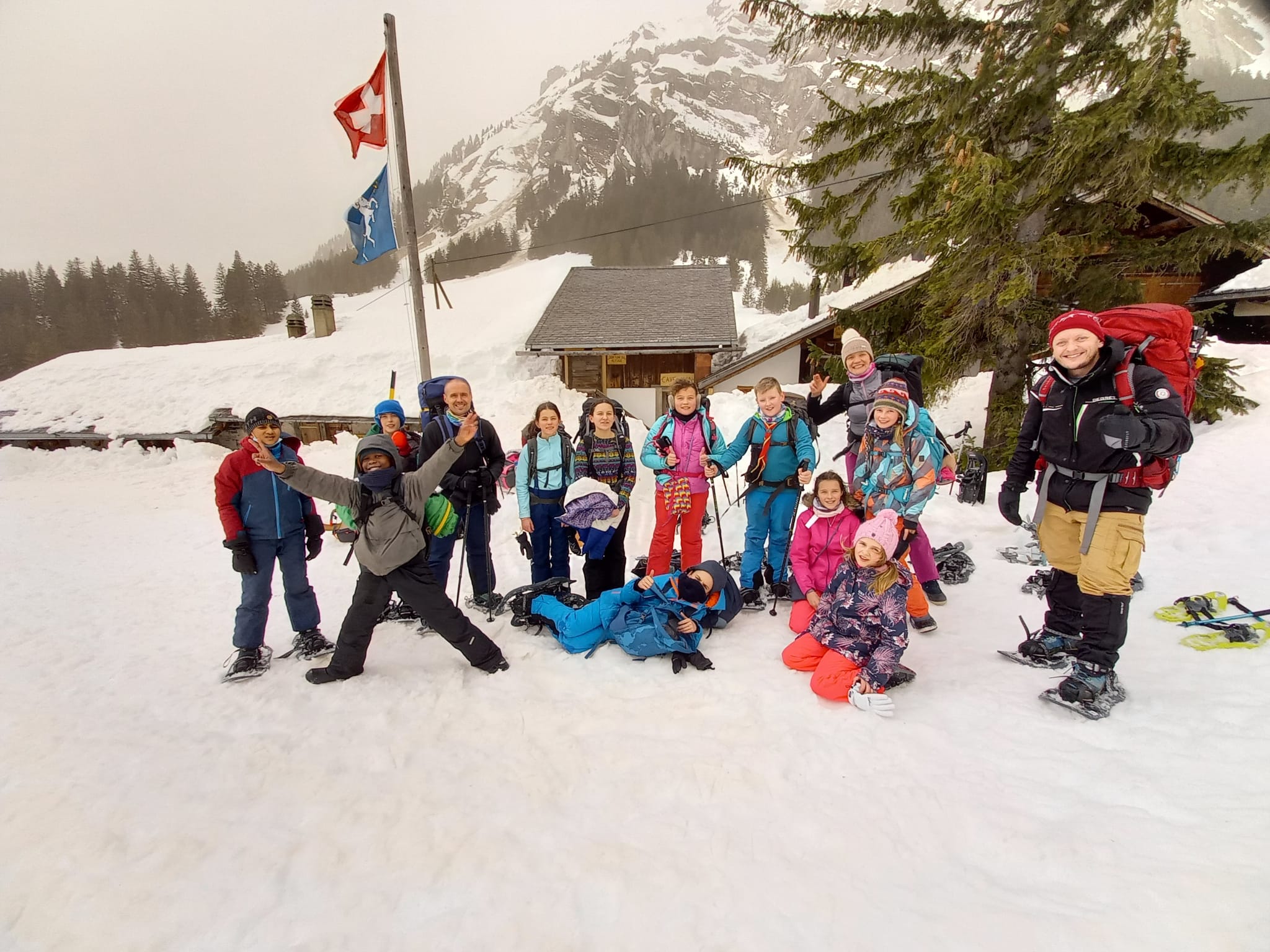 For many scouts, the winter campout weekend at the Refuge de Solalex above Gryon took their winter skills training to a new level.
Scouts hiked up to the refuge with snowshoes or cross-country skis. The skiers continued higher up the valley on a circular tour via another refuge and then met up with the other group to build snow shelters, learn about avalanche rescue or practise first aid skills.
Some brave souls slept outside in a combination of snow trenches, quinzees or tents. Others stayed in the refuge.