KISC Family Camping Trip – 8-10.07.2020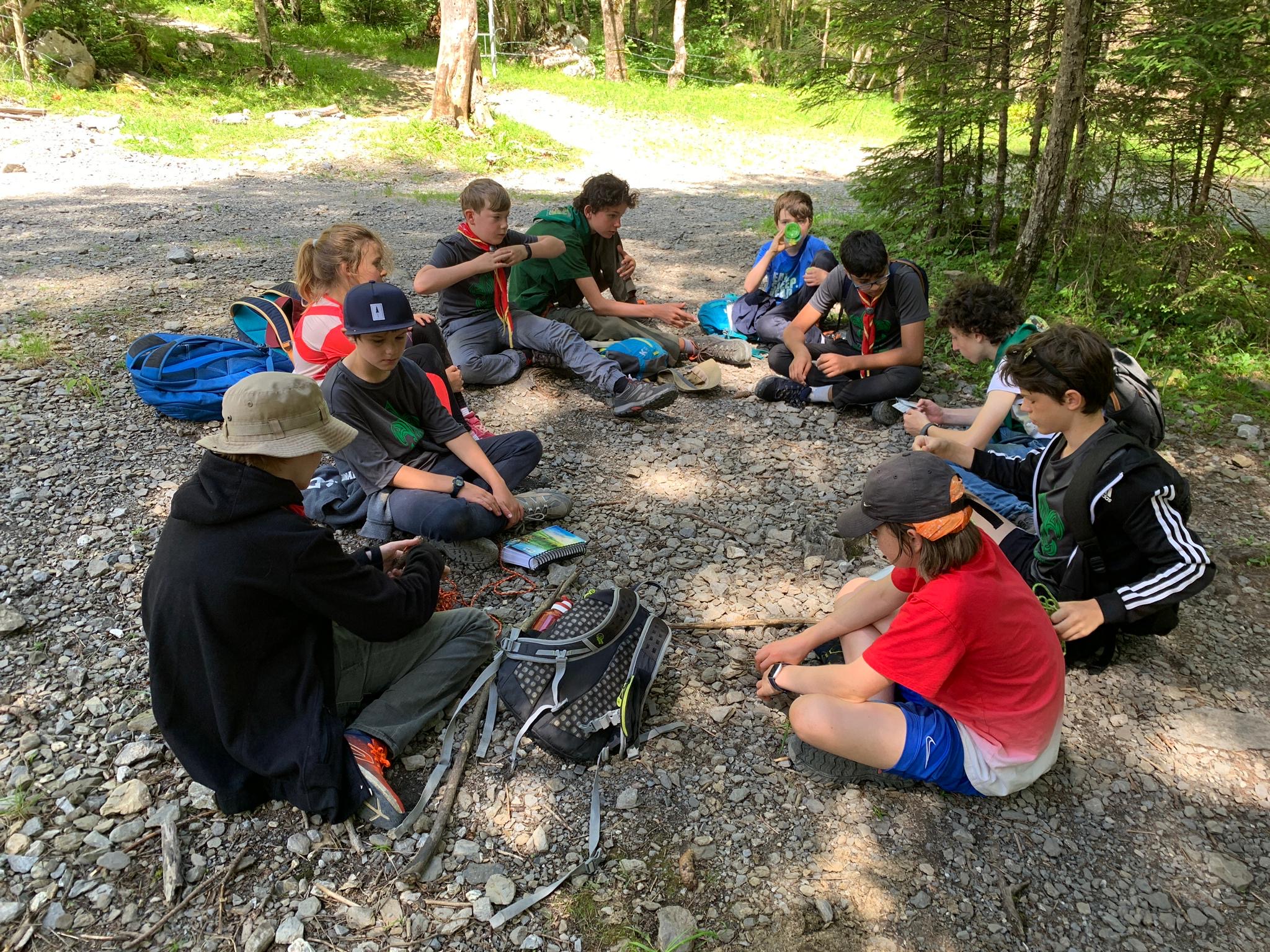 On the 8th of July, the younger members of troop 77 and their families headed to KISC to set up camp for 2 nights so we could welcome the older members of troop 77 who were hiking from Crans-Montana. For some of the newer scouts it was their first scout camp.

We ate really well because lots of the scouts were doing their cooking merit badge. I really enjoyed the French toast and the chicken curry.

The new scouts learnt about pocket knife and fire safety, how to use a compass and how to tie a square knot and a bowline. We walked to a waterfall and into Kandersteg to go to the swimming pool. We played loups-garous and toasted marshmallows and stayed up a bit too late talking.

It was fun when the hikers arrived as we had a campfire all together and sang songs and told stories and jokes.
Charles Williams, Webmaster