Court of Honor – 11 June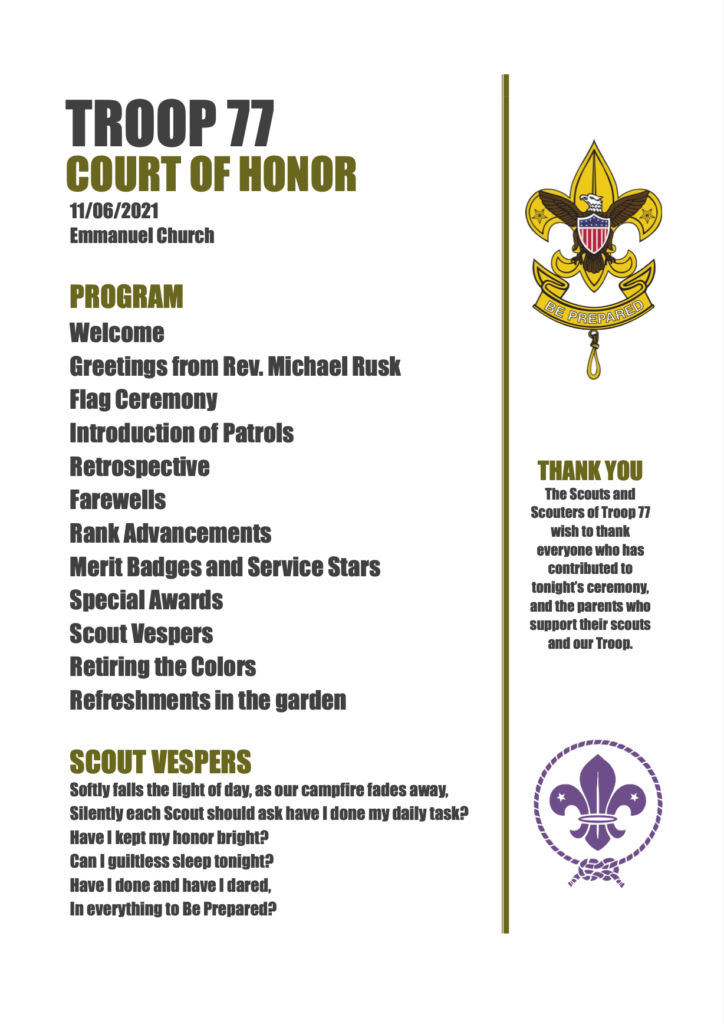 Troop 77 held its Court of Honor on Friday, 11 June, recognising Scouts for advancement, Merit Badges and other achievements.
We also said goodbye to two long-standing members of the Troop who are departing and thanked scoutmasters and parents for all their support.
During the Court of Honor, a presentation of recent activities showed how memorable the last six months have been and how, despite the pandemic, we have been able to get out for a wide range of activities.
The evening ended with drinks and snacks in the church grounds.