What do you need to know about upcoming camping trips?
Find tips on Outdoor Skills, Seasonal Packing Lists and More – All Right Here!
Note:

For your first campout, just bring as much of the following equipment as you already own or can borrow. You will need a sleeping bag and a closed-cell foam camp sleeping mat right away, but try not to buy any other new equipment until you have been on a couple campouts and had a chance to talk to your Scoutmaster about what to buy.
What to bring on a campout: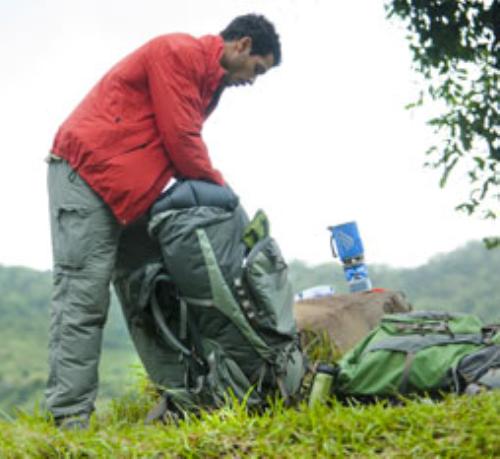 BACKPACK (and/or large Sports Equipment Bag, and/or Duffel Bag). Line it with a Lawn Bag first, to keep contents dry.
SLEEPING BAG
CLOSED-CELL FOAM CAMP SLEEPING PAD
RAINCOAT
EXTRA PAIR PANTS (non-cotton, if possible — check the tags for polyester, nylon, or other synthetics)
WOOL SWEATER, or POLYESTER SWEATSHIRT
LONG SLEEVE SHIRT (Wool or synthetic fiber for insulating quality/quick drying).
2 SHORT SLEEVE SHIRTS
UNDERWEAR
HAT (with brim for sun)
GOOD QUALITY WHISTLE on neck chain.
MESS-KIT (BOWL, CUP, FORK, SPOON, PLATE — (plastic keeps food warmer than metal)
2 ONE-QUART WATER BOTTLES, filled ("Nalgene" Bottles are the most dependable).
FLASHLIGHT & EXTRA BATTERIES.
SMALL FIRST AID KIT (You can make your own: BSA Handbook, Page 289).
PEN & POCKET NOTEPAD, (No, you can't borrow ours), BSA HANDBOOK (Free when you join)
CLEAN-UP KIT (Small Hand Soap, Toothpaste, Toothbrush, Comb, Floss, Fast-Drying Camp Towel).
TOILET PAPER (Half a roll in a Zip-Lock bag).
"BLUE" 5'X7′ TARP (or other Plastic Ground Sheet to keep sleeping bag dry).
BUG REPELLENT (non-aerosol)
SWIM SUIT
SHORTS
Always pack for one season COLDER than now!

Avoid cotton clothes (like blue jeans and cotton sweatshirts) for outdoor use.
How to choose a backpack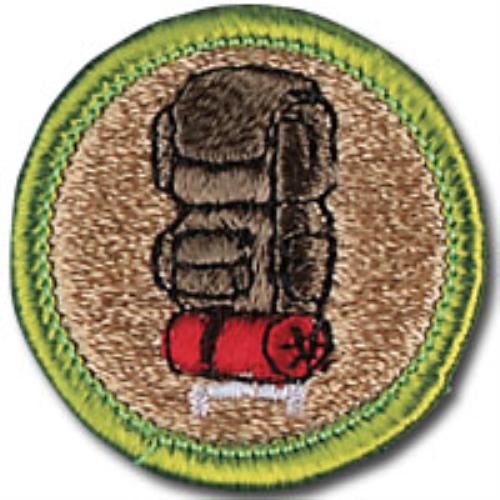 Many Scouts are considering purchasing new gear before the camping season kicks into high gear. One of the most expensive items on your list is probably a pack.
When you buy something that you may use for many, many years, it only makes sense to make sure you get something you are comfortable with (and in!).
Here is a quick guide to fitting a pack from backpacker.com!
PACK FIT TIPS: 5 SECRETS FOR FINE-TUNING CARRYING COMFORT
First, measure your torso to find your size. Find the bony bump at the base of your neck. Measure the distance down to your iliac crest which is the bone in your pelvis (the shelf). This is about even with your hip bones. You may need a friend to help!
Loosen all straps, put the pack on, then tighten straps in this sequence: 1) hipbelt 2) shoulder straps 3) load lifters 4) sternum strap 5) hip stabilizers.
Assess fit. The bottom of the pack should curve snugly in the small of your back, weight should feel evenly distributed between shoulders and hips, and shoulder straps should hug shoulders with no gaps at the top.
Try different brands to find one that fits you best. And don't be afraid to test a pack marketed to the opposite sex. Slimmer guys might find a women's pack fits better, and vice versa.
Bend removable stays: Curve them to match your spine by placing them over a counter edge and applying gentle pressure. It will take a few rounds of trial and error to get the perfect shape.
Care of Equipment
A Scout's equipment is expensive and gets put to hard use. Of course, once you invest in a piece of equipment or find something that you really like, you want it to last a LONG time! The article "Make your Gear Last Forever" extracts from Backpacker Magazine will help you make your gear last longer!
The article is taken directly and unchanged from Backpacker Magazine.